office1
Reliable
Construction Cleaning
Reliable
Construction Cleaning
office2
Eco-Friendly
Construction Cleaning
Eco-Friendly
Construction Cleaning
office1
Cheap
Construction Cleaning
Cheap
Construction Cleaning
office1

Continuous Pursuit
For Perfection
Continuous Pursuit
For Perfection
Construction & Renovation Cleaning in Sydney
Need a Clean Post-constructed Property? But don't Know How?
Sydney eco cleaning is promoting the best quality service in keeping your residence and office clean. After construction, many areas of the property need to be cleaned and it is very difficult to clean each and every corner. It requires specific equipment for cleaning the construction property. So we are here for your ease with the best service of construction cleaning in Sydney. We provide service at very affordable prices because we understand how much construction costs you.
We are also providing the service of renovation cleaning in Sydney as the need for cleaning is the same as the constructed house. The procedure of cleaning then renovated will be similar to the constructed property.
Thinking about how much it will cost you??
The biggest question in your mind will be popping continuously. How much will this service cost? Will it be expensive? Does it come under my budget? The answer to all of your questions is service of construction cleaning and renovation cleaning in Sydney will be very reasonable and under your budget. We understand you and your situation. There will be no sacrifice with the cleaning according to the prices and you will get the deep cleaned property that will be liveable for your family and friends.
Types of equipment and products used
Equipment used by the company for construction cleaning and renovation cleaning in Sydney is eco-friendly and reliable. We care about our mother and that is why we use eco-friendly technology. Products used by the company are all chemical-free and recyclable. Products used by our experts are used by thinking about the delicacy of your newly constructed or renovated property, these products will not affect any area of your property and provide deep cleaning and give shine to your property.
Who are we?
Sydney eco cleaning came into existence in 2011 with lots of cleaning services to make your residence and office clean. We focus on eco-friendly methods and techniques to do the cleaning so that it will not affect the mother earth and be good for our nature.
We work on the customer's enteric strategy. That means we and our experts will focus on the requirements of our customers to give them satisfaction.
Contact us
You can get in touch with us using our contact numbers 0401680681 and 0293623965. You can also visit our website and get to know more about our services.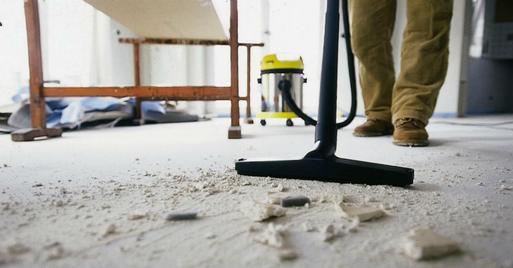 Founded in 2011 Sydney Eco Cleaning quickly built a reputation as one of the leading providers of residential and commercial eco cleaning solutions. Our continuous pursuit for perfection has resulted in consistent growth each year. Our focus is to listen to our clients, understand their needs and provide the exceptional level of residential and commercial cleaning services.
WE ARE THE BEST CONSTRUCTION CLEANERS
Sydney Eco Cleaning opperates in Sydney and provides a variety of cleaning services. Choose us because of our reputation for excellence.
Professional and Experienced staff ready to help you anytime.
We only use natural products in the process, No harmful chemicals are used.
Set your schedule and get regular and faster-cleaning every day.
We use the best and world-class eco equipment for the cleaning process